Surely you have dreamed of riding a Harley-Davidson® through the most beautiful European landscapes,
while you stay in luxurious hotels, sip a nice drink under a starry sky with Harley®-friends
from all over the world, Party and fraternize with other H.O.G® chapters...
​
If so, you must certainly ride with us on the next European Posse Ride,
since the European Posse Ride is all of that good stuff and so much more....
​
After the huge success met by the previous European Posse Ride, with bikers from so much different
internationals countries like New Zeeland, Australia, Saudi-Arabia, South Africa, Indonesia, USA, Lebanon, Jordanie, Canada, Indonesia and many European countries, and after they created a bond through all the journeys,
the Posse Team was most enthusiastic to organize this 7th European Posse Ride in July 2022.
​
Needless to worry about road taxes or luggage on this Ride, since your luggage will be transported by truck,
and everything will be taken care off . You can choose to ride in group with our team guiding you,
or ride autonomously with your road book, it's up to you to decide.
The European Posse Ride is an non-commercial organization established with the help of a fabulous team of volunteers, the help of local Chapters and the support H.O.G® Europe, for and by Harley® riders.
​
We are recognized as an Authorized Harley-Davidson® tour.
Be sure we meet their stringent standards for guided-tour organization.
​
We look forward to welcome you as a Posse Rider.
The European Posse Team.

You can choose to ride in guided groups or individually by road book.
The groups will change every now and then, so everyone has the opportunity
to ride with other participants, so you can get to know all the people.
​
The ride is limited to 80 participants.
​
The price includes Hotels most 4* and 5* stars (16 nights), Diners (excl. free days),
Breakfast, Rally Package, Transport of Luggage (<max 20Kg/44Lb), Assistance Truck,
Road Books, Road/Tollways taxes, Chapter meets and of course our Guiding.
​
The Prices...

The total price for the 17 days of the rally is 3.350€ per person (based on double rooms).
If you prefer a single room, the price is 4.250€ per person, But....
you also have the possibility to share a room as well with another participant on 3.350€ per person.
Registration is available from FEBRUARI 1st 2021
​
IMPORTANT !!! No refunds will be guaranteed.
Please, make sure to take a cancellation insurance for your trip.
Special rates on flights also a cancellation insurance are offer
by our partner the travel agency CONNECTIONS.
www.connections.be @mail : Groups@Connections.be Contact: ROMINA
all about the registration...
But before you register please read this ... Fill it with all your needed information...
Take a few minutes to prepare your registration. The ride is limited to 80 participants.
​
What do you need for REGISTRATION ?
​
​- Passport or personal ID card, birth date...
- Driver's License, bike registration plate number if you ride your own bike...
- Fill Name and address exactly as specified in your official documents.
Participants staying in double rooms or sharing a room pay 3.350€ per person.
The single rooms occupation is 4.250€ per person.
​
Your subscription will only be official after we received a down payment.
FINANCIAL INFORMATION ?
Payment by bank transfer must be made to the following account:
For INTERNATIONAL payments:
IBAN : BE76 7380 2319 0395
BIC : KREDBEBB
For BELGIUM : 738-0231903-95
Bank adress : KBC Bank, Brederodestraat 85, 2018Antwerpen
Account: European Posse Ride vzw,
Thonetlaan 110
2050-ANTWERPEN (B)
What do you need to PAY ?
A deposit of 1.500€ per person (no refundable) has to be paid within 30 days after registration,
and the full outstanding amount by February 1st 2022 at the latest.
If you register after February 1st 2022 then the total amount is payable.
==> May 2022 is the final date for late registration.
Ask your bank to make the payment in Euro value,
in order to avoid differences in payment due to exchange rates.
Inquire at your bank for money transfer costs; both are not included in the price.
GEERT
JELA
MICH
SOSO
THEMIS
CAMILLE
BENNY
DIANE
LUC
GUY
EDDY
MARGOT
FLOR
FREQUENTLY ASKED QUESTIONS... FAQ'S
VISA - SCHENGEN
WHAT VISA / PASSPORT DO I NEED?
---

All attendees must check the requirements
of the Schengen or EU-countries they are to visit and get entry visas, well ahead of time.

For EPR2020 is that :
LATVIA - LITHUANIA - POLAND - SLOVAKIA HUNGARY - ROMANIA - BULGARIA MACEDONIA - SERBIA - KOSOVO
ALBANIA - MONTENEGRO - CROATIA
---
WHAT-WHO ARE SCHENGEN COUNTRIES?
---
The Schengen agreement, led to the concept of free movement between the member countries and eliminated all restrictions along their borders.
The 26 countries that are currently members of the Schengen agreement are:
Austria, Belgium, Czech Republic, Denmark, Estonia, Finland, France, Germany, Greece, Hungary, Iceland, Italy, Latvia, Liechtenstein, Lithuania, Luxembourg, Malta, Netherlands, Norway, Poland, Portugal, Slovakia, Slovenia, Spain, Sweden, and Switzerland.
Prospective Schengen area members are Bulgaria, Croatia, Cyprus, and Romania
---
SCHENGEN VISA APPLICATION STEPS
---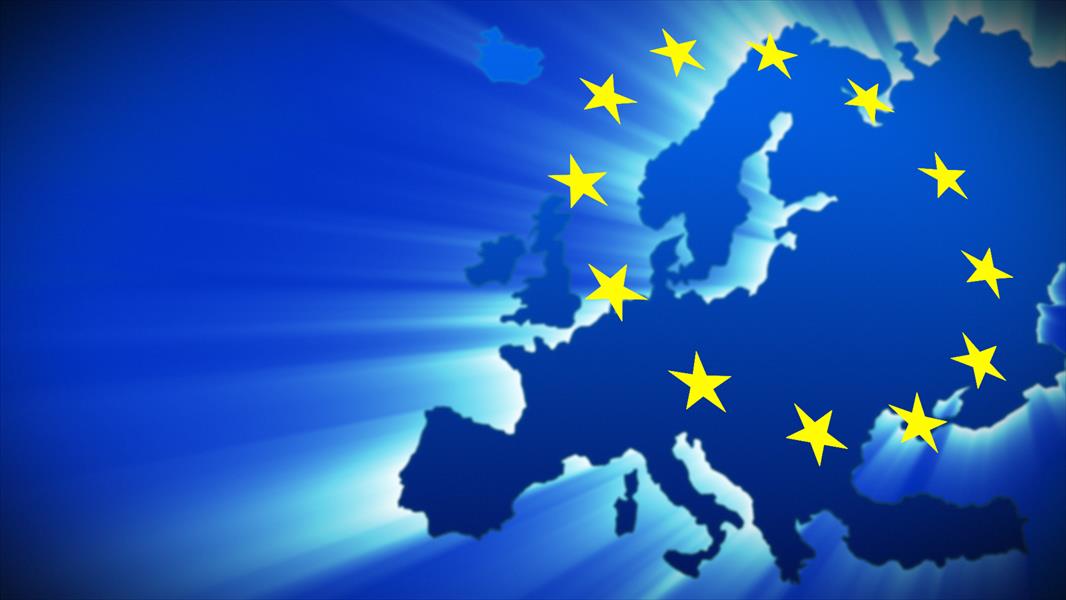 Identify the country or countries you will be travelling to. It is particularly important to know which countries you are travelling to because it determines where and how you are going to send your application.
With EPR2020 you will visit more than one Schengen countries, they are several destination, you should apply for the visa at the embassy or consulate of the first Schengen country on your travel itinerary, In this case it's LATVIA (Capital RIGA).
Prepare all the requirements for your Schengen visa application.
Depending on the consulate or embassy, you required to show the following documents:
A valid national passport

Evidence showing the purpose of your trip (e.g. hotel reservations)

Proof of medical insurance

A round-trip travel ticket

Proof of funds
Check the processing time to ensure you get your Schengen visa on time.
The processing time varies per embassy, so it is important to take the processing time into account when planning your EPR-trip.
---
---
REGISTRATION
DO WE GET A CONFIRMATION WHEN THE MONEY TRANSFER IS COMPLETE?
---
Yes of course. Once the money reaches our account, a confirmation will be emailed to you. Be aware that international money transfers can take a week or more to clear.
---
DO WE HAVE TO PAY IMMEDIATELY THE TOTAL AMOUNT?​
---
A down payment of 1.500€ (deposit) is first required within 30 days of your registration.
Not refundable, read the information about a cancellation insurance.​
The full amount latest February 1st 2020.​

We are not a commercial organization, and organize the whole trip by ourselves with the help of H.O.G® Chapters. We have to pay accommodation, immediately as well. ​
---
WHAT IF WE HAVE TO CANCEL THE TRIP? ​​
---
The Organization cannot refund your trip because of the costs made for you already.
However we will try to reimburse you if we are able to recuperate some of the costs.​
We try to work with a waiting list, so if anyone else can take your place, you will be repaid.
See also the information about a cancellation insurance
---
HOW DO WE KNOW IF THERE ARE ANY MORE PLACES AVAILABLE?
---
It's very simple. Once you registered, you'll receive a confirmation mail.
If there are no more places available, we will send you a mail saying that we have put you on a waiting list and it will be advertised on the website.
Also, if we are fully booked and the waiting list is full (max 20 persons) the registration form will no longer be present…
---
---
INSURANCES
WHAT ABOUT A TRAVEL-MOTORCYCLE-MEDICAL INSURANCE?
---
Each EPR-Participant needs his own travel-insurance, motorcycle-insurance (for their own bikes) and medical insurance for each country we will be riding. For EPR2020 is that:
LATVIA - LITHUANIA - POLAND - SLOVAKIA - HUNGARY - ROMANIA - BULGARIA - MACEDONIA - SERBIA - KOSOVO - ALBANIA - MONTENEGRO - CROATIA
Pay attention to the period of validity which must cover at least the whole period of the trip and your presence on the European territory.
---
DO I NEED A CANCELLATION INSURANCE?
---
Like all insurance, it's expensive when you don't need it, otherwise ..
That's why we were able to negotiate a "Premier All-In" cancellation-insurance with
our Partner: CONNECTIONS and the Company Protections.
The price will be 7% of the total amount of the trip. This insurance can be booked by email: groups@connections.be ask ROMINA
Please mention that this is a cancellation Insurance for the European Posse Ride.
---
---
OTHER FAQ'S
WHAT ABOUT Motorcycle HELMETS ​​in EUROPE?
---
You're not comfortable with a helmet that only meets the US Government DOT standard.
The ECE (Economic Community of Europe) 22.05 rating is the most widespread helmet standard internationally, required by over 50 countries worldwide (especially Europe).
Full face, Moduler or "Flip-Up", Open face or 3/4 helmet are allowed with ECE norm.
In other words a DOT only helmet may not be legal in every country.
Also not wearing a helmet may invalidate your insurance. Be warned!
---
DO ALL HOTELS HAVE SHOWER AND WIFI?
---
​Yes. We are only staying in most 4 and 5***** hotels.​
They all have private shower or bath, as well most as an internet-connection.​.
All hotels are chosen by their nice location and services.​
So you will be able to take a fresh swim in most of the hotels, stay at exciting places, and will have all necessary comfort after a riding day.
---
WHAT ARE THE RULES ABOUT THE LUGGAGES & ROOM KEYS?
---
Your entire luggage will be transported from hotel to hotel during the whole Posse ride.
Please take note :
Only

1 bag per person

is allowed!!!
The bag can only have a weight of

maximum 20kg

(44Lbs)!!
The bags always need to be dropped off

BEFORE BREAKFAST

in the truck
or at a central place in front of the hotel when mentioned otherwise.
After the ride, when the group arrive at the hotel, you need to pick up immediately
your personal bag at the truck personally.
The

room keys

, already sorted, will also be given to you there.
Our truck drivers will make sure all bags are identified with a name tag from first day,
so no confusion is possible. Please let them know if you lost your name tag (rally package).
Our truck drivers will make sure your luggage arrives safely at the next hotel and they will try to reach the hotel with your luggage before you do.
You are personally responsible for your own luggage,
so don't leave anything behind in the hotels!
---
WHAT ABOUT ELECTRICAL CONNECTIONS?
---
Electrical equipment for your mobile phones, shaving machines …
Please make sure you have European plugs/travel adaptors to be able to load your batteries!! You can buy them in almost every airport!
Europ
e electrical outlets provide
220-230V 50 Hz

---
---
THE JOURNEY
CAN WE DO A PART OF THE RIDE?
---
No, we have only limited number of 80 places available.
It was already very hard to find hotels in all these different regions for more than
80 people for 1 or 2 nights, so only participants who are doing the whole ride can join in.
Another reason is that there are several costs included in the price, like the rent of a truck, the packages, administration, financial costs, which are calculated for the whole trip.
---
WHAT DO YOU MEAN WITH GROUP RIDES?
---
Because of the large number of participants, we divide the group into 3 or 4 smaller groups.
These groups will ride separately and will leave one after the other, with a 10 to 15 minutes interval.

Every group is guided by at least 2 Group Leaders, and the groups will most of the time meet at the lunch location and always at the hotel in the evening at dinner.
---
HOW ARE THE PARTICIPANTS SORTED IN EACH GROUP?
---
This distribution is thoroughly done in advance, and to make sure you have the possibility to get to know other participants and Group Leaders. These groups will change every 2-3 days, So it's possible that on one day you will join Group-01 and the other day, you will ride within Group-02. Of course, we will not separate couples and personal friends, they will always ride in the same groups, but please let us know in due time. On a daily basis, you will find the name list of each group in our
" DAY BY DAY INFORMATION" guide, and is also displayed in the trucks.
---
WHAT DOES THE EUROPEAN POSSE RIDE CONCEPT MEANS?
---
Let me try to explain:
​
The vision of the European Posse Ride has always been: " Discovering Europe by riding " and we didn't want to change that, so the E.P.R. will never become a collection of City trips but will always be an adventure to ride and discover the finest places in Europe.
But instead of changing cities and hotels every day we will stay in the most beautiful places one or even two days longer. On those days we will provide each Rider a variety of Rides in that Region which will be guided as before by our team leaders.
We will provide a Ride from and back to our hotel where each Posse Rider can choose day by day if he wants to do a ride, or even stay in the hotel, visit the City, or ride on their own.
This also means that we can offer Rides that couldn't be done during the transfer trip
of the day. For example planning a trip in the mountains where we will conquer several passes on one day, having a day trip to a legendary city and enjoy their monuments, beaches, clubs, restaurants…
We do keep some leisure days where we don't organize Rides but ask the local
H.O.G.® Chapter to do for us. And of course there will be parties with local Chapters!!!!!
For participants not wishing to ride, we offer also alternative activities in some cities.
We believe that by this concept we match Riding and Enjoying with big Fun.
---
---
DOCUMENTS
ASSISTANCE - BREAKDOWN - GROUP RIDES - SAFETY
---
More about Assistance, Scenario in case of motor breakdown or accident... What about Rental Bikes, you Personal Bike?
More about Electrical, Safety READ OR DOWNLOAD ALL THE DOCUMENT HERE
---
---
GEERT
DIRECTOR HEAD COORDINATOR
MICH (Michel)
ROAD MASTER HEAD COORDINATOR
JELA
EVENT TEAM ADMINISTRATION
$O$O (Sonja)
FINANCIAL EVENT TEAM